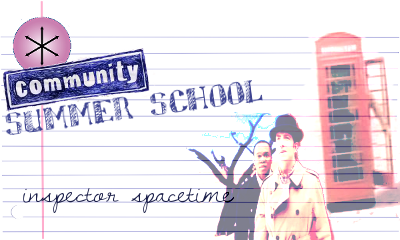 Sneaking this in before the official end of theme. Blame the
Fic Battle
! Which is really fun, please go prompt if you haven't. :)
(Non-LiveJournal members, please log in at the top of the page to participate).
Poll #1847427
Favorite 3.19 Scene
This poll is closed.
Open to:
All
, detailed results viewable to:
None
, participants: 47
Which is your favorite scene in 3.19, "Curriculum Unavailable"?
Which is your favorite Inspector Spacetime scene?
Voting will be open for the next ~24 hours. May the best scene win!